Foundations of One Health: An Economic Perspective
20/02/2023

Posted by:

admin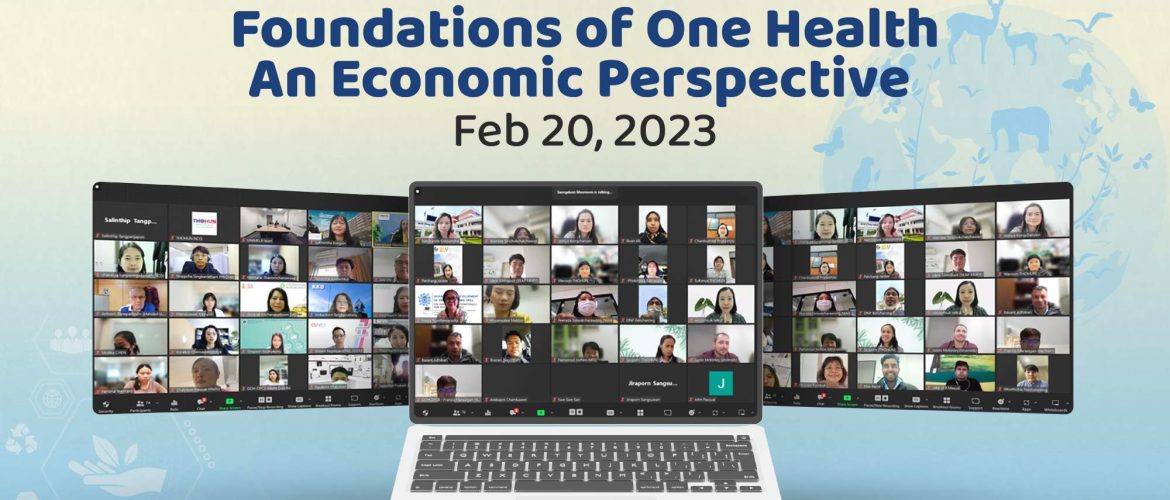 Instructed by Dr. Justin McKinley, Dr. Max Barot Vibhani with Assoc. Prof. Dr. Saengduen Moonsom. On February 20, 2023 the "Foundations of One Health: An Economic Perspective" was a co-production between the Nossal Institute for Global Health, University of Melbourne and Thailand One Health University Network, National Coordinating Office (THOHUN-NCO), Faculty of Tropical Medicine, Mahidol University.
Attendees from public & private sector and government agencies including universities actively participated in the 1-day workshop of complex, interesting, dynamic and well-paced breakout sessions. One Health economics were examined in detail through the lens of economic thinking in addressing one health challenges, overview of economics literature, One Health network in the context of Thailand and Southeast Asia region, among others.
Webinar sponsor: SPARK. SPARK is aimed at strengthening preparedness in the Asia-Pacific region through knowledge, under the ASEAN-Pacific Infectious Disease and Response program (APIDDaR). SPARK is funded by, and works in collaboration with DFAT.